Nearing Retirement
As you get closer to drawing your LAGERS benefit, you may have some questions about your benefit, the process and more. Below is a video about the application process as well as some links to content to help answer your questions.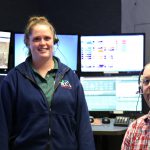 Our members are doing more than earning a retirement benefit when they show up to work each day – they are building strong communities.  LAGERS is proud to support all of our members and the work they do.
We believe that by supporting your future retirement security, we are helping you focus on your job at hand today -delivering the public services your community needs.