How Missouri LAGERS is helping build strong communities by promoting a secure retirement for Missourians.
For over 50 years, Missouri LAGERS has helped middle-class workers transition into middle-class retirees. Dependable monthly income is essential for people to exit the workforce with dignity, and helps them maintain their standard of living throughout retirement.
Local Government Workers
LAGERS exists to offer peace of mind to Missouri's local government workers by providing protected retirement, disability, and survivor benefits. We work hard to ensure our members' hard-earned money is secure so they can concentrate on serving their communities.
Local Government Employers
Missouri LAGERS is a tool for local government employers to attract good workers that provide valuable services to the taxpayers, keep those workers during their most productive years, then provide a dignified exit from the workforce. The amount of a pension benefit is tied to longevity so defined benefit plans discourage turnover. Defined benefit plans also help employees retire when they should. This is good for the employer so they can avoid the additional costs incurred when employees stay on the job too long.
Taxpayers
All of these advantages of a defined benefit retirement plan are good for the taxpayers as well. Taxpayers want well-maintained streets, good parks, healthy businesses, and great public safety. These things are a product of well-trained, experienced, and motivated public workers. Plus, nine in ten retired Missouri local government workers remain living in the towns they served while working and reinvest in their communities by spending their pension payments on local goods and services.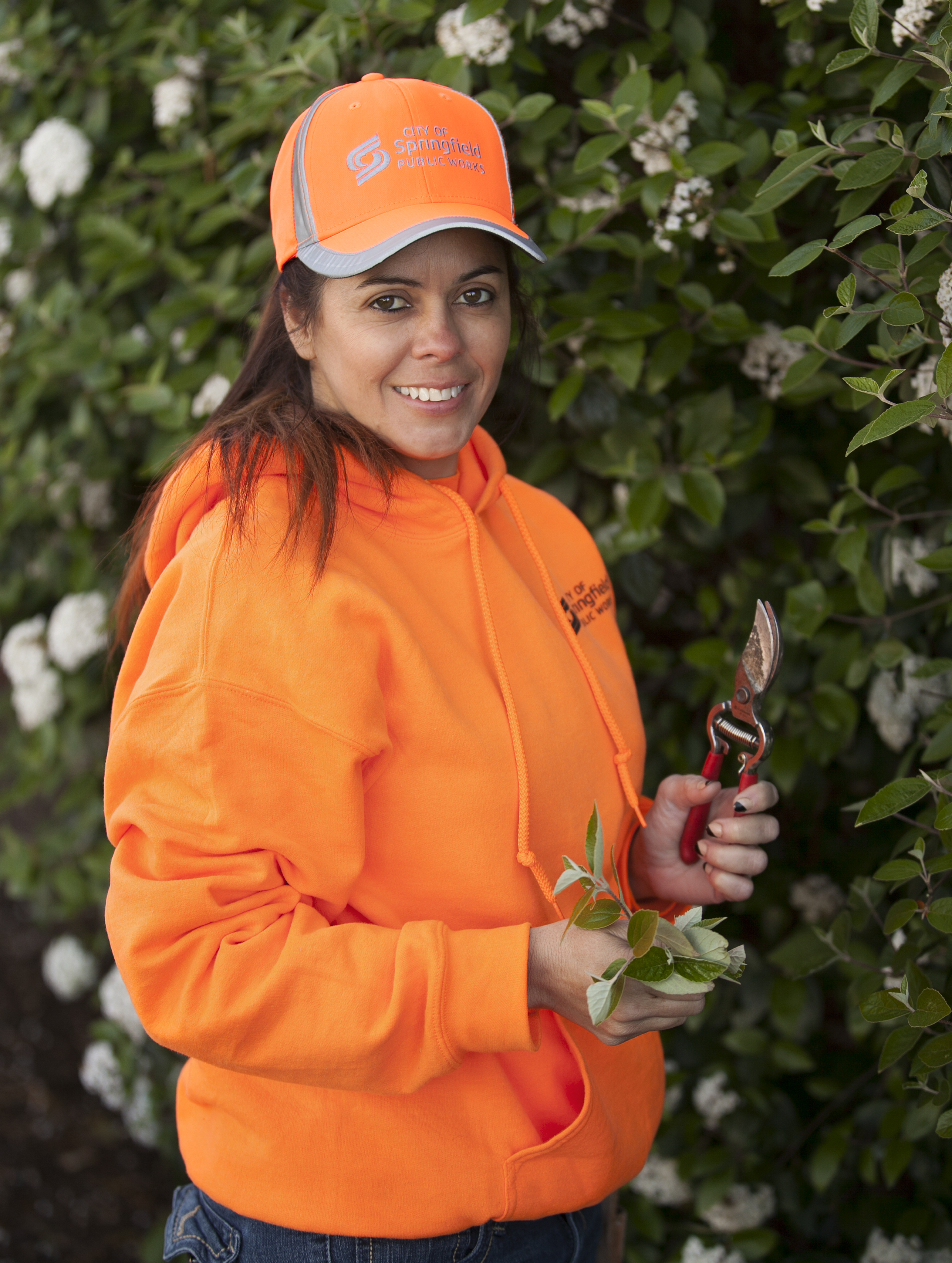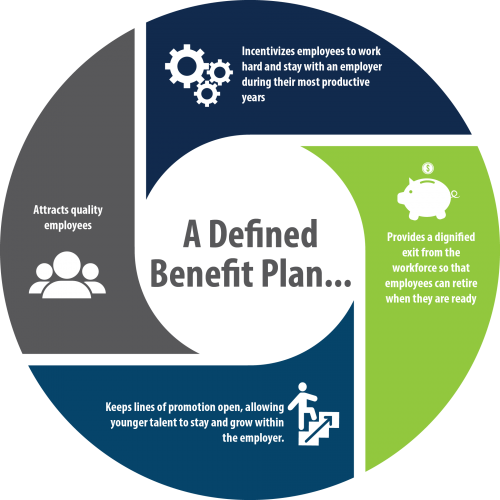 The

Purpose of a Defined Benefit Plan
The purpose of a defined benefit retirement plan should be to attract high-quality workers, retain those workers during their most productive years, and then allow those workers the means to exit the workforce with dignity. This creates steady and predictable movement within the workforce so employers can make better personnel decisions and employees are motivated by opportunities for advancement.
LAGERS Retirees Fuel Missouri's Economy
According to the National Institute on Retirement Security (NIRS), retiree spending of public pension benefits creates a ripple effect across local, state, and national economies. Monthly income received by these retirees isn't stuffed under a mattress; it's spent on local goods and services. Since pension benefits provide steady monthly income, retirees don't have to adjust their spending based on economic concerns.
LAGERS paid $356 million in pension benefits to over 25,000 retired Missouri local government workers last year. Nine in ten of these workers remain living and paying taxes in the Missouri towns they served while working so their spending helps stabilize local economies all over the Show-Me State!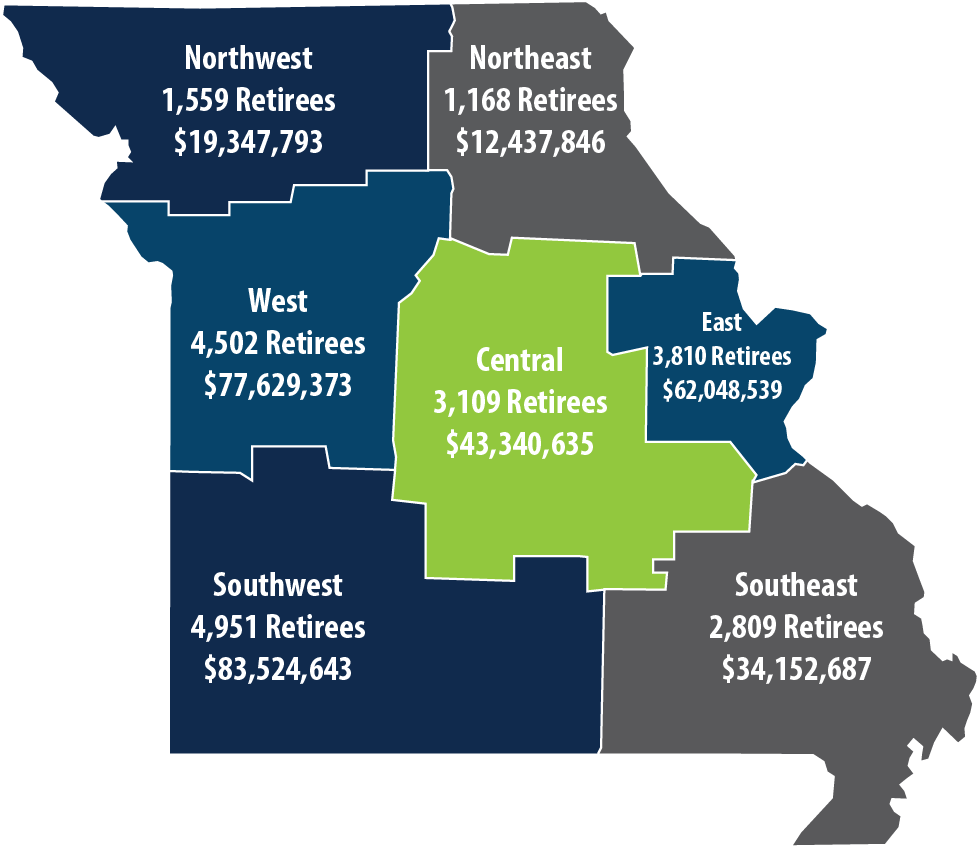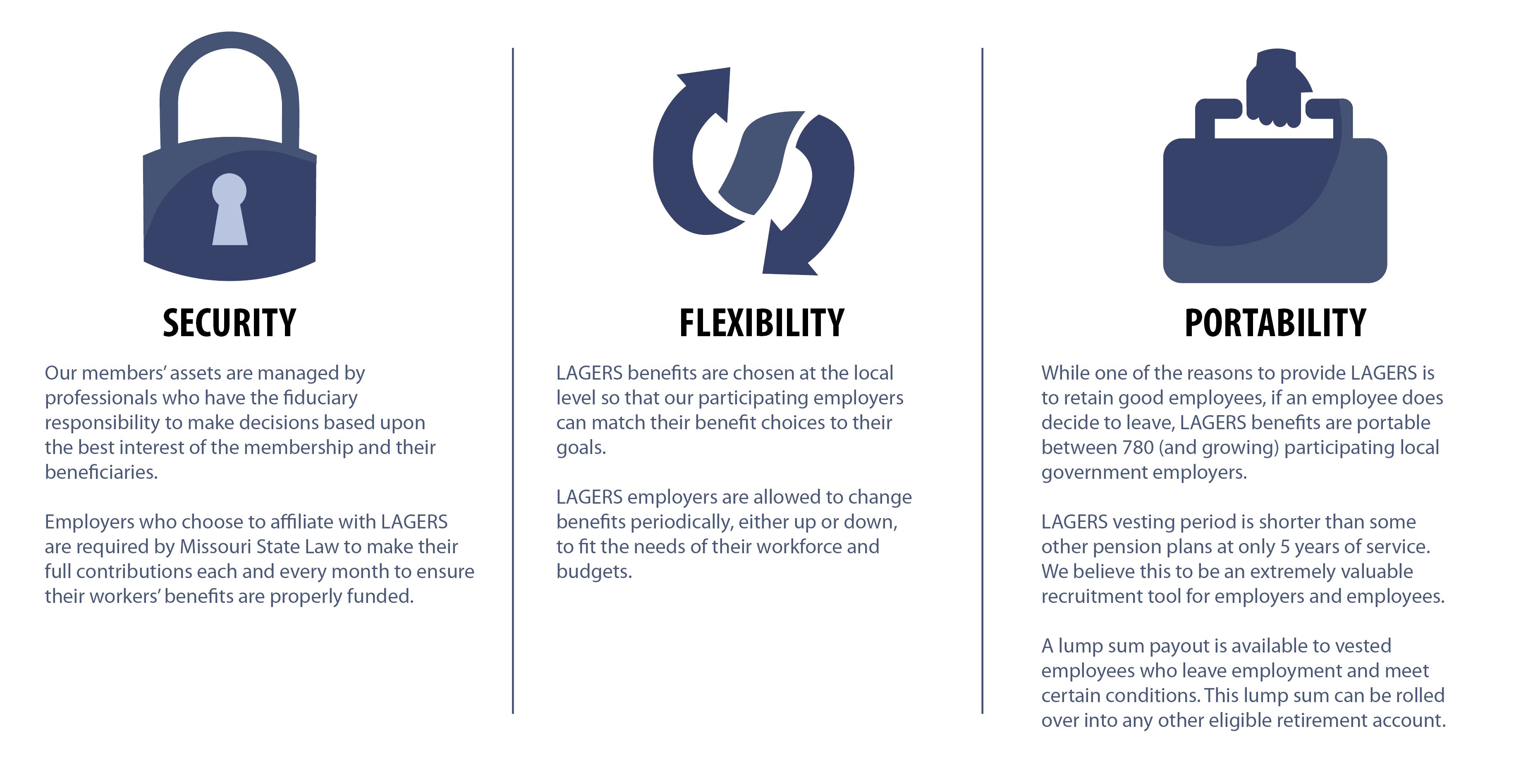 Why Public Service Is Important
We all want to live in communities that are safe, stable and vibrant. This means we need to create towns with solid infrastructure, responsive public safety, great schools, good parks and successful businesses. Much of the work to produce such an environment is the responsibility of local government workers. Dedicated, well-trained and experienced local government workers make our communities stronger and safer.
City of Webster Groves: A Case Study
The City of Webster Groves, MO switched from a 401(k)-style retirement plan (called a defined contribution plan) to LAGERS' defined benefit plan in 2013 after the city's senior staff recognized the employees' retirement prospects could be better.
In addition to improving the retirement security of their employees, city leaders were also concerned with being able to attract and retain the best possible workers to serve the citizens in their community.