Your System. Your Voice. Your Future.
LAGERS was created by a collection of local government employers to help attract and retain the best public servants into our communities.  Today, our mission continues as we work to help our local governments across the state build a premiere public workforce!  LAGERS 2021 Annual Meeting was held at Margaritaville on October 14-15 with many system updates, and board elections occurred. The 2022 Annual Meeting will be held at the Double Tree Hotel in Springfield, MO on October 26th – 27th.
When: October 14th – 15th, 2021
Where: Tan Tar A Conference Center
The LAGERS Annual Meeting is where LAGERS' Board of Trustees are elected. As well, this meeting is a great opportunity for you to receive further education about LAGERS' inner workings, network with LAGERS' Board and Staff, and connect with your peers from across the state.
Attend the 2022 Annual Meeting
October 25 – 26, 2022
Doubletree Hotel – Springfield, MO
Pre-Conference:
9:00 a.m. – 12:00 p.m.    CLA Academy Educational Breakout Sessions
Main Conference Sessions: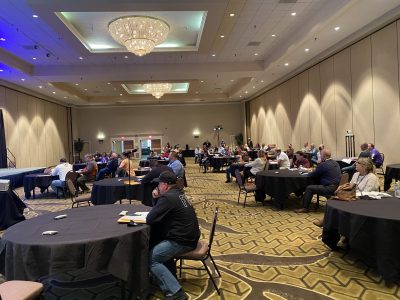 What is LAGERS Annual Meeting?
LAGERS Annual Meeting is where LAGERS Board of Trustees elections occur.  As an active member or governing body member, this is your opportunity to have your voice heard by participating in LAGERS Board of Trustee elections. As a voting delegate, you will have the opportunity to hear about the role of the LAGERS board, meet and get to know those who are seeking nominations and election to the LAGERS board and submit your vote for a nominee.
There are two types of delegates who can vote in the board election. One type is the Member Delegate who must be an active LAGERS member elected by the active membership of their political subdivision. The other type is the Employer Delegate who can either be a governing body member of a LAGERS covered subdivision or a staff person appointed by the governing body. To participate in the board elections, the delegates will need to be present at the annual meeting during the LAGERS Business Meeting.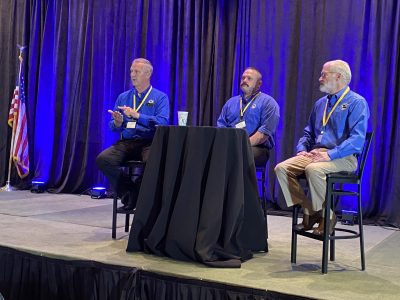 Does the Annual Meeting Provide System Updates?
Yes. At the LAGERS Annual Meeting, you will hear from LAGERS leadership and staff about the funding progress of the system, an update on the investment portfolio, and an update about the previous and next legislative sessions. In addition, there are also educational sessions with a variety of topics. Stay tuned for an updated agenda to see all of the updates and educational sessions provided at the Annual Meeting.
Do I have to be a voting attendee to attend the system updates & educational sessions?
No. You may attend as a non-voting attendee.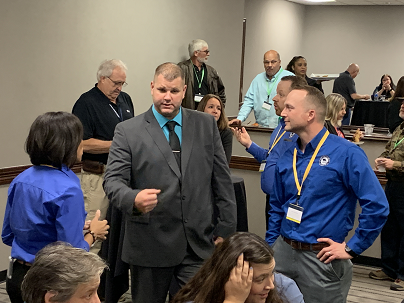 LAGERS Local Government Hero Award
At the LAGERS Annual Meeting, we celebrate the nominees, finalists, and winner of the Local Government Hero Award. This year's award ceremony will be on Friday morning.
Every day,  local government workers serve tirelessly to make our communities great places to live.  They keep our lights on, parks clean, streets safe, neighbors healthy, cities vibrant, and so much more.  Missouri LAGERS knows that while these men and women don't wear capes, they are the true heroes among us.  Click here to see all of this year's nominees!