LAGERS Annual Meeting
The LAGERS Annual Meeting is where LAGERS' Board of Trustees are elected. As well, this meeting is a great opportunity for you to receive further education about LAGERS inner workings, network with LAGERS' Board and Staff and connect with your peers from across the state.
LAGERS is offering a virtual meeting option for those not attending in person. Information on joining virtually will be sent to registrants who chose the virtual option.
Agenda Information:
Thursday, October 29: Registration begins at 12:30 pm with events/sessions ending at 6 pm
Friday, October 30: Registration begins at 7:30 am with events/sessions ending at 2:30 pm
MORE INFORMATION TO COME! CHECK BACK SOON.
Registration Information:
Each of LAGERS employers may send one voting employer delegate and one voting member delegate to participate in LAGERS' Board of Trustee elections. As well, LAGERS employers may send as many non-voting attendees as they wish to participate in the education sessions and networking opportunities.
Employer Delegate:
The employer delegate must be appointed by a LAGERS subdivision's governing body. Preferably, the employer delegate is a member of a LAGERS subdivision's governing body, however, the governing body may appoint a staff person to vote in their absence in the employer trustee election.
Member Delegate:
The member delegate must be elected by the active members at a LAGERS subdivision. The election must be done in a way that allows all active employees to participate via secret ballot. Click Here for sample member delegate ballot.
Non-Voting Delegate:
An employer may send as many non-voting delegates as they would like.  Non-Voting delegates can attend all meeting sessions, but are NOT eligible to participate in LAGERS Board of Trustee elections during the business meeting.
Steps for Completing Your Employer's Online Registration
1. Complete your member delegate election and employer delegate board appointment
Member delegate election must be done in a way that allows all members to vote via secret ballot
Employer delegate appointment can be done with a motion from the governing body
See information about about the roles each delegate plays at the Annual Meeting
Non-Voting attendees do not need to be appointed or elected, but cannot participate in board elections
2. Complete online registration
The registration requires an employer certification contact. This person cannot also be the member delegate.
All registrations must be completed by Friday, October 23rd.
3. Make Hotel Reservation(s) – if joining us in person
LAGERS has a contracted hotel room rate of $119.00 for the duration of the meeting.
To receive the discounted rate you must make your reservation prior to October 6, 2020
Space is limited.
Make your Hotel Reservation Online

Make Reservations via phone

(573) 348-3131

Make sure to tell them you are with the LAGERS group to get the discounted rate.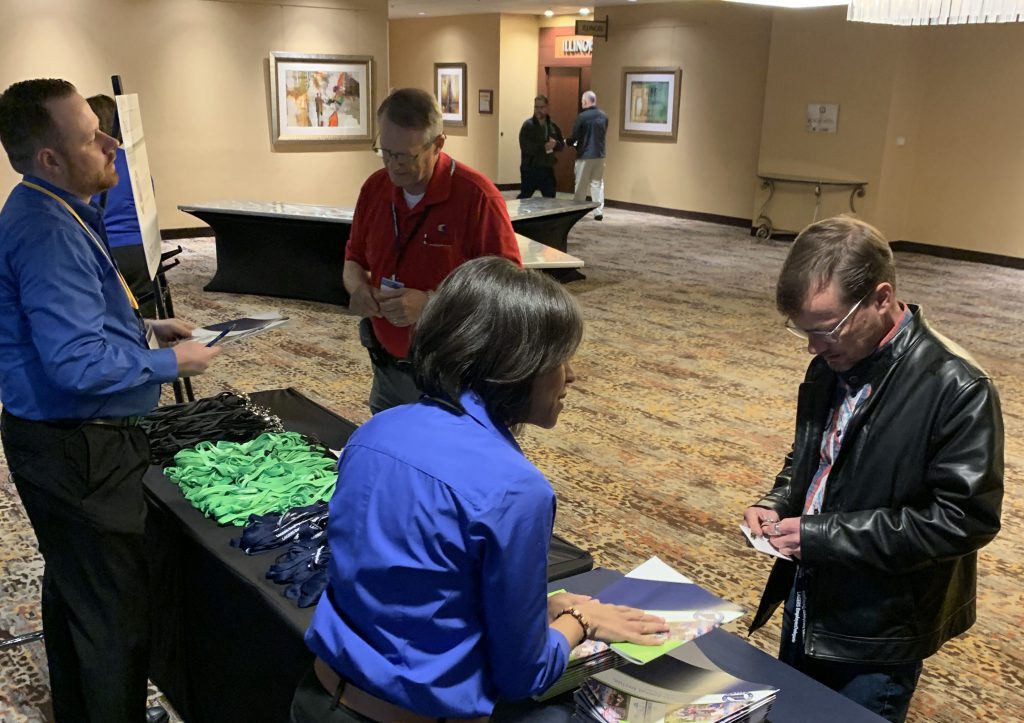 2020 Local Government Hero Award
We will be announcing our 2nd Annual Local Government Hero Award Recipient and honoring all of our finalists during the meeting. More information will be coming in the future.