1 event,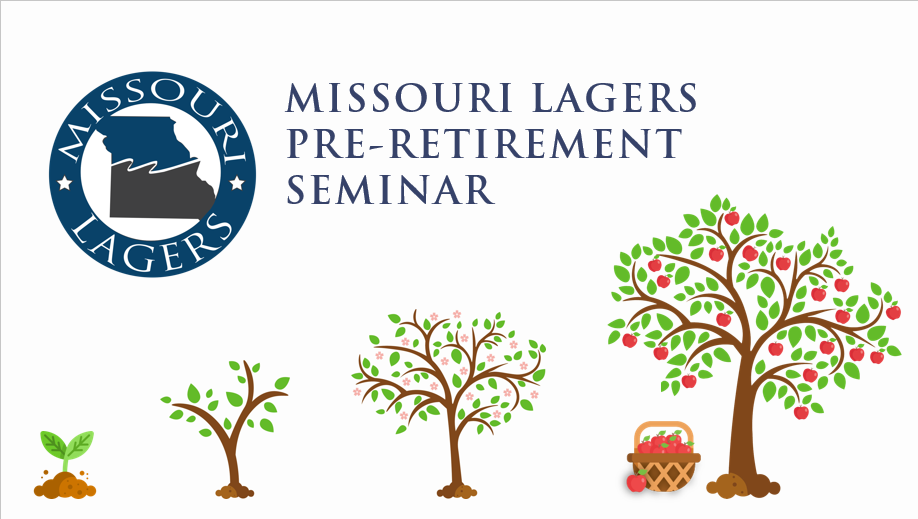 Who should attend: Members within 5 years of retirement. This seminar includes a short discussion on how your benefit is calculated. Then the focus shifts to the retirement application process, payment options, the taxation of your benefit, the cost of living adjustments and options for working after retirement. Register View Recording
1 event,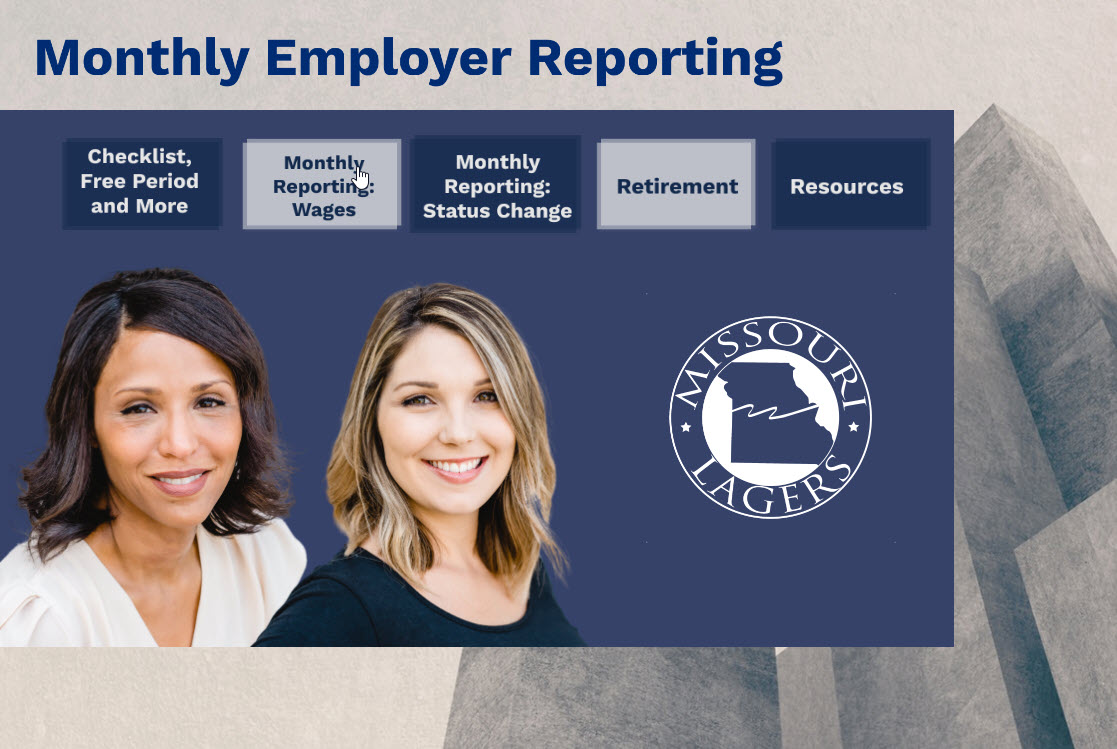 Who should attend: Administrative, statement, and payment contacts for LAGERS A review of some of the more detailed facets of LAGERS monthly reporting requirements. Topics include 'free six month period;' which wages should I report?; how to handle various types of employee leave; termination, transfers, and retirements of employees; and much more. This webinar is a CLA Core Requirement Register View Recording
1 event,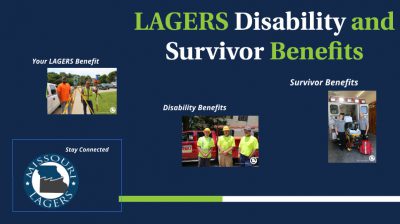 Who Should Attend: Members, Administrative & HR Personnel Your LAGERS benefit includes more than just retirement benefits. Disability and survivor benefits are an important part of your benefits package and should be part of your long-term financial plan. In this webinar, we will discuss what are Disability and Survivor benefits, the eligibility requirements for beginning a benefit, differences between Duty vs. Non-Duty related benefits, the application & approval process, and more! This webinar is a CLA Elective Requirement Register View Recording
1 event,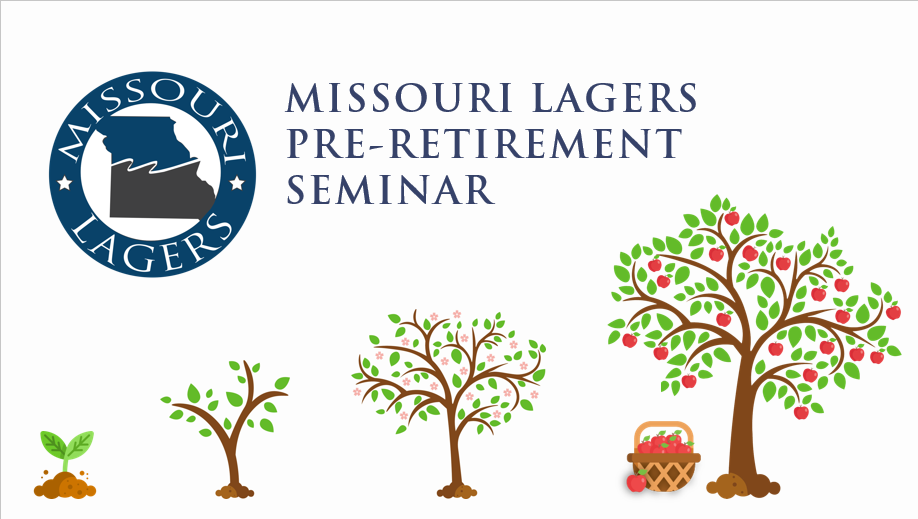 This is an online Virtual Pre-Retirement Seminar. In this Virtual Pre-Retirement Seminar, we will cover topics such as how your benefit is calculated, the retirement application process, payment options, taxes, COLAs, and other after retirement topics. This Seminar is open to all LAGERS members wanting to know more about the retirement process. When you register for this online event, we will email you a Pre-Retirement Seminar packet including your benefit estimate. Please fully complete the registration so that we are able to generate your benefit estimate. Technical requirements for virtual seminar: A computer with speakers (mobile phones are compatible as well) Stable internet connection May require you to download GoToWebinar app or software prior to the meeting. Contact Penny Thomas at (573) 632-6350 or pthomas@molagers.org for more information. Register View Recording
1 event,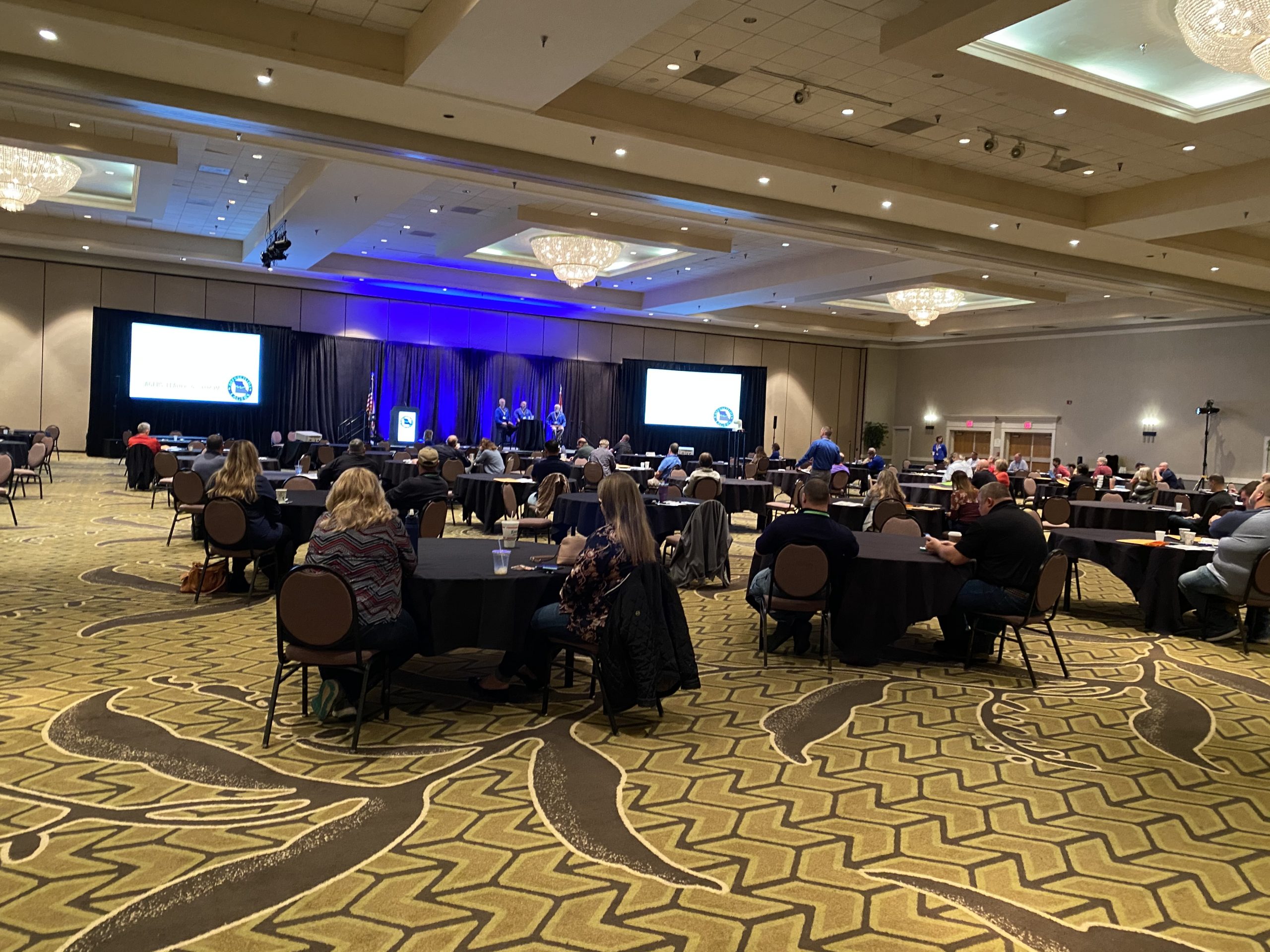 The LAGERS Annual Meeting is where LAGERS' Board of Trustees are elected. As well, this meeting is a great opportunity for you to receive further education about LAGERS' inner workings, network with LAGERS' Board and Staff, and connect with your peers from across the state. In preparation for this event, it is important to complete your subdivision's member delegate election and employer delegate appointment well in advance of the registration deadline of Sept. 30th. The employer and member delegates are the representatives from each of LAGERS' subdivisions that vote in board elections held at the Annual Meeting. This is your governing body's and employees' opportunity to guide the future direction of their retirement system. Remember, it is important for delegates to provide their own email address when registering in an effort to facilitate the board elections process. Registration Process: Complete Employer Delegate Appointment & Member Delegate Election The Employer Delegate may be an appointed member of your governing body or a staff person appointed by the governing body to vote in their capacity. This appointment can be done through a simple motion and vote at a board meeting. The Member Delegate is elected by the active members at your political subdivision. This election must be done in a way that allows all active LAGERS members at the subdivision the opportunity to vote by secret ballot. Sample Ballot for Member Delegates Register Member Delegate, Employer Delegate, and any Non Voting Attendees by September 30th A non-voting attendee is someone who may not participate in board elections but wishes to attend the system updates and educational sessions. Make Hotel Reservations at Margaritaville Lake Resort A reduced rate is available. Please call the resort at 573.348.3131 and let the hotel staff know you are with the Missouri LAGERS group. Call (573) 632-6260 or gmedlin@molagers.org for more information.