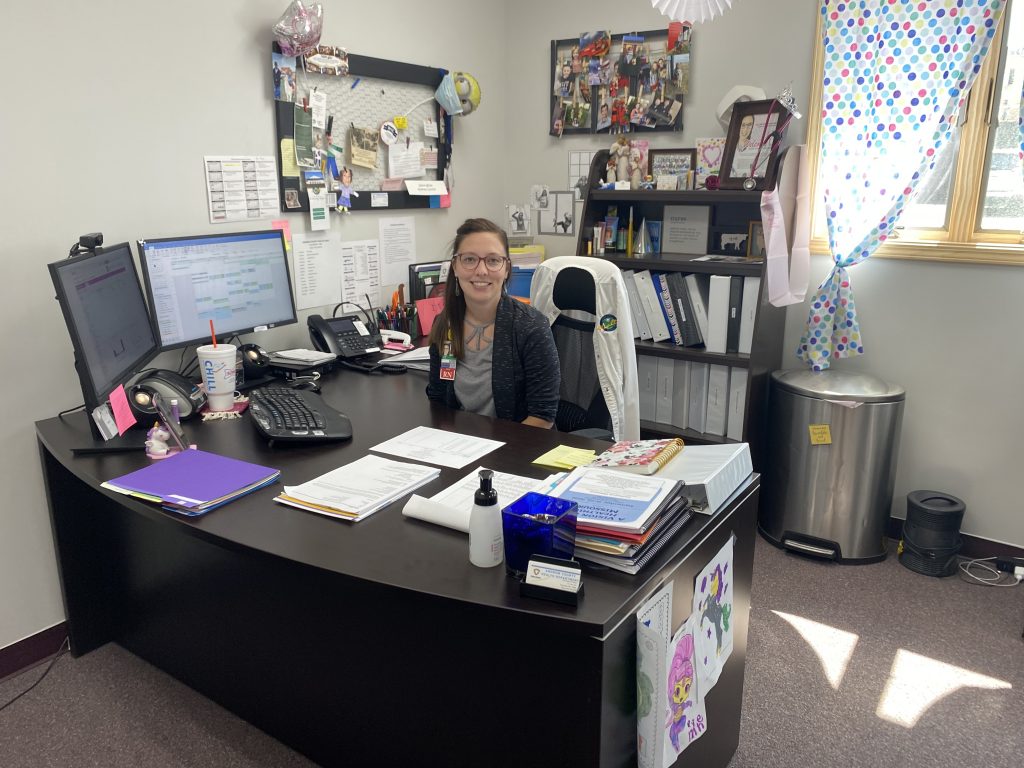 Jefferson City, MO – Andrew County Health Department's Director of Clinical and Emergency Operations, Jayne White, has been named the winner of LAGERS' 2022 Local Government Hero Award. The announcement was made on October 28th at LAGERS' Annual Meeting in Springfield, Missouri.
Jayne was honored along with fellow finalists Glenn Balliew, Director of Public Works & Kirksville Regional Airport, City of Kirksville, and Laranda Stanley, Transit Director, City of Bloomfield.
The LAGERS' Local Government Hero Award is annually bestowed upon an outstanding LAGERS member who has consistently acted above and beyond their call of duty in service to making their community a better place. The award seeks to celebrate the many ways public servants impact the daily lives of the citizens in their communities.
Jayne's nominator told LAGERS that her unrelenting commitment to doing what is best for public health in her community has brought great growth and innovation to the department. Whether she is leading a COVID-19 vaccine rollout program, or taking on the entire Northwest region's HIV case management, her nominator shares that she is never afraid to tackle a challenge if it is what is best for public health.
Jayne adds, "The day I started at the Andrew County Health Department as a Public Health Nurse it quickly became my passion to improve the lives of others in this community. One of the biggest accomplishments was the development of a grassroots coalition, now known as the Andrew County Health and Safety Coalition. Coalition development has allowed us to bring toolkits, stakeholders, and plans to address Substance Abuse/Prevention and Mental Health in our community. It is truly an honor to be able to come to work and know that the work you are doing is not only making a difference for your family, but for the entire community and all 17,000 residents."
Jayne accepted the award during the Local Government Hero Awards ceremony remarking, "our communities don't always realize everything [their public servants] do, but it is important work." She also noted that while it is often a thankless job, she hopes to inspire the next generation of public servants to believe they can make a difference in their communities.
For more information on LAGERS' Local Government Hero Award, including pictures and videos, visit: https://www.molagers.org/about-us/local-government-hero/.