Jeff Pabst, CRC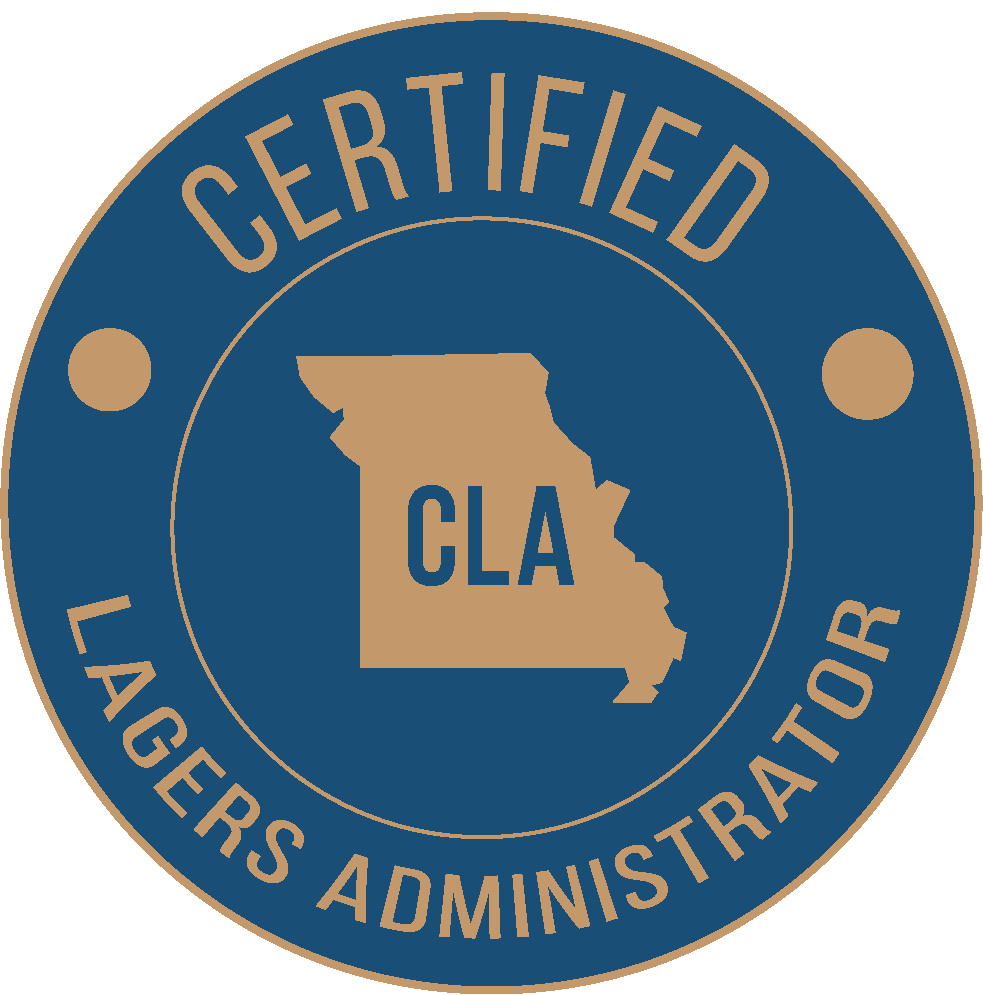 A little over a year ago, LAGERS deployed the Certified LAGERS Administrator (CLA) program to help educate those of you responsible for administration of the LAGERS at your subdivision. Topics include monthly reporting, understanding and communicating your LAGERS benefits, employer contribution rates, and much more! When we deployed this certification, we didn't quite know what sort of interest we would have. Well, we have had a huge amount of interest and the enrollments keep coming in!
The 1st Group of Certified LAGERS Administrators
Congratulations to the first group of recipients listed below who completed their certification in November, 2019!!
1. Carla Davis – Jackson County Public Water District #1
2. Amy Acton – City of Columbia
3. Lisa Briggs, MBA – St. Louis Office for Developmental Disability Resources
4. JJ Wiseman – City of Jackson
5. Crystal Dennis – Kennett City Gas, Light & Water
6. Julie Wolfe – St. Charles City-County Library
7. Cheryl Finch – City of Belton
8. Julie Elsbury – Boone County Family Resources
Interested in becoming a CLA?
As of today, we have received completed enrollment forms for 148 of you. If you are still on the fence about the program here is a testimony from a couple of our new recipients:
I am proud to say that I am a Certified LAGERS Administrator and have enjoyed participating in the enrollment process. Notifications of upcoming webinar events made fulfilling the requirements needed for the program so easy to schedule and attend without traveling. I now feel confident to assist employees in situations that do not happen often, but most importantly to communicate the certainty of the benefits LAGERS provide. I am honored to add this to my credentials and recommend the CLA program to all plan administrators.

Carla Davis, Treasurer — Jackson County Public Water Supply
Enrolling in the Certified LAGERS Administrator program is simple – fill out this form! The time commitment is not overwhelming and you can do the lion share of the work from the comfort of your office by attending LAGERS online events. As well when you sign up you will receive monthly emails with all the qualifying events held in the next month.
Click the button below to enroll!