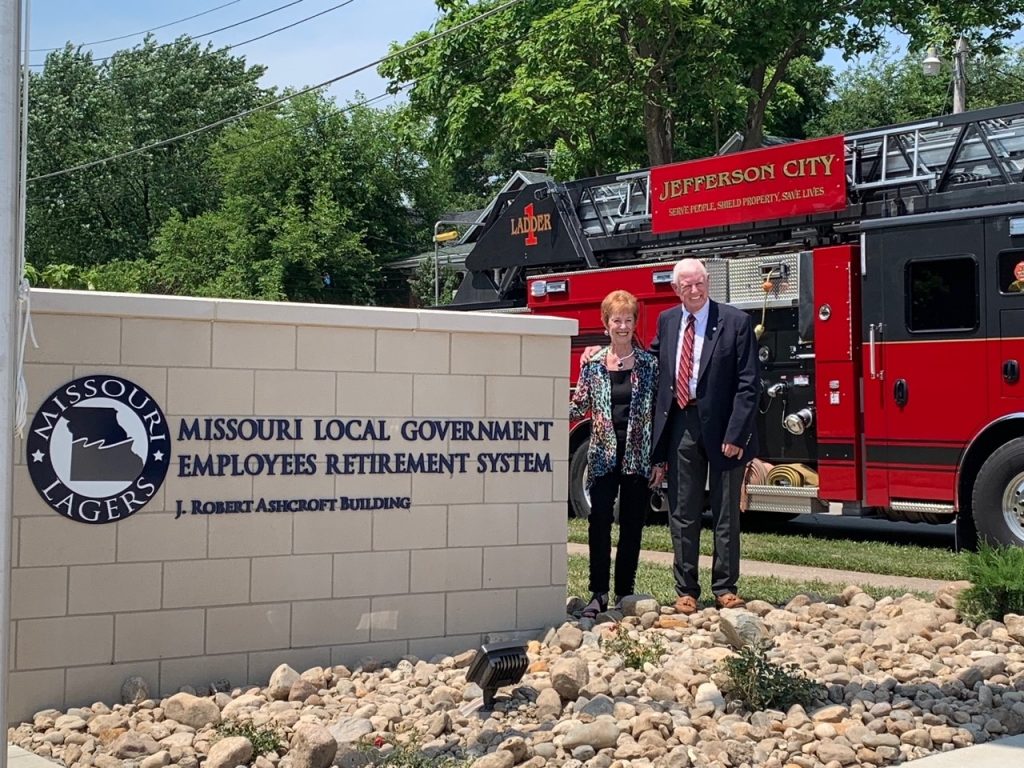 The Missouri Local Government Employees Retirement System (LAGERS) honored long-time board member J. Robert Ashcroft during a building dedication ceremony on the system's campus at 701 W. High Street, Jefferson City on June 17, 2021.
Ashcroft was first elected to the LAGERS board in 1981 and is the longest serving board member in the system's history. During his tenure spanning nearly 40 years, Ashcroft has overseen incredible growth of the system including membership increasing from 231 local government employers with 17,000 members to over 800 employers with nearly 70,000 local government workers and retirees. Today, with nearly $10 billion in assets under management, LAGERS remains one of the best-managed pension funds in the nation.
"The impact Mr. Ashcroft has made with LAGERS and Missouri's local government workforce is almost immeasurable," says LAGERS' Executive Director, Robert Wilson. "Because of his care and commitment to ensuring the strength and stability of the retirement system, our members know they will be able to retire with security and dignity, and can focus on doing what they do best: serving their communities."
During the June 17th ceremony, LAGERS dedicated its newly acquired building, which will bear Ashcroft's name, in his honor. The building will stand as a reminder of Ashcroft's commitment to making Missouri's communities stronger through a vibrant local government workforce.