Penny Thomas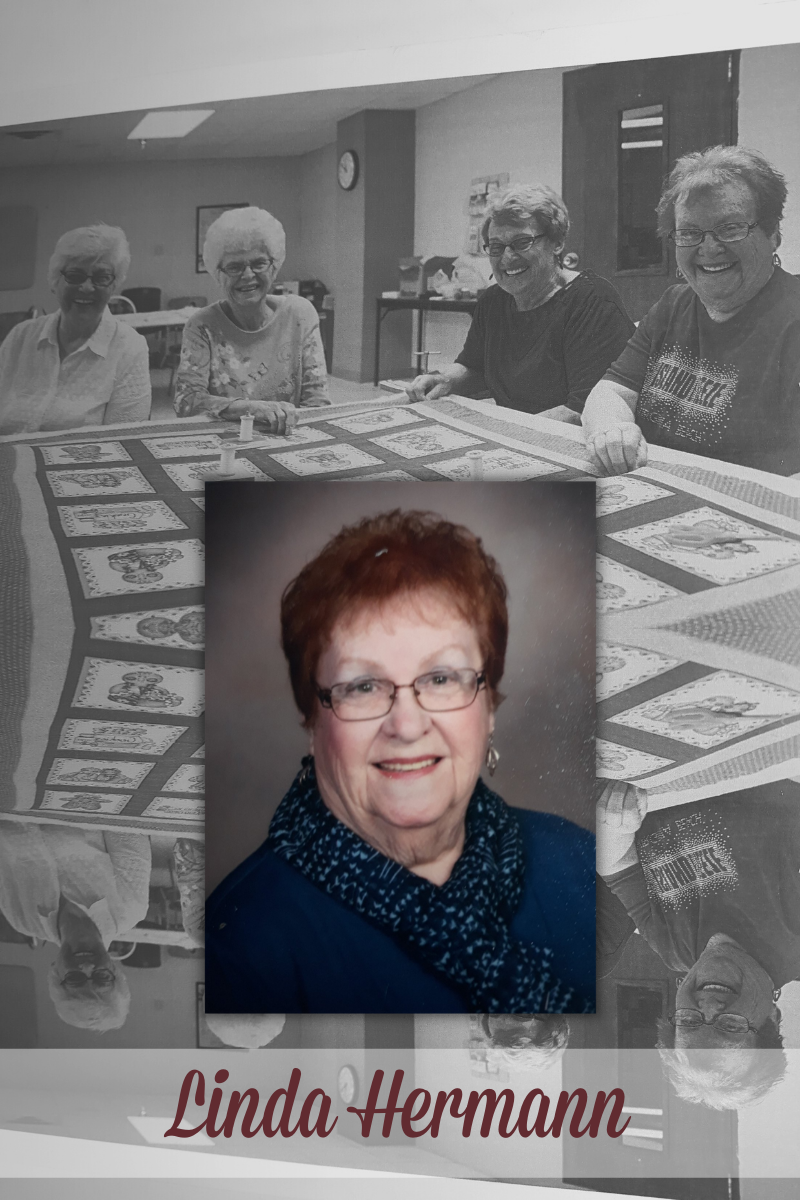 As this is Women's History Month, it is with great honor that this month's LAGERS' Retiree Spotlight shines on the second and longest serving female commissioner in Ste. Genevieve County's history, Linda Hermann. Linda began her career in St. Genevieve County in 1978 in the county treasurer's office. She eventually made the move to the county clerk's office and even did a two year stint in the sheriff's office as a dispatcher. From there Linda served her community as the District 1 Commissioner of Ste. Genevieve County for 10 years. Today, Ste. Genevieve County maintains a strong female presence in its elected offices. Perhaps Linda helped a little in paving the way for these women.
As a mother of six, three girls and three boys, there were times in Linda's life where she experienced real struggle, especially during the time her husband was recovering from falling off a ladder while painting. He had broken both arms and his jaw. Many sleepless nights, tired muscles, and 500 quarts of painstakingly canned vegetables later, Linda found a way to pull herself and her family through this rough patch. Now, Linda boasts of her amazing family full of engineers, teachers, nurses, and media specialists. She happily tells of her ten grandchildren and one step-grandchild, and she beams with pride when explaining that three of her six great grandchildren were born during the pandemic.
Of course, it's not only her family that brings Linda joy and pride. She also finds joy and pride in quilting. She explains her mom and grandma had quilted, but she never had an interest in it then. However, the Monday after she retired, she found herself vacant of something to which she could devote her newly acquired time and energy. She called her neighbor, who she affectionately calls her sister she never had, and they decided she needed to join the Ste. Genevieve Quilting Club. After the first meeting, Linda was elected treasurer of the club, and the rest is quilters' history. Her neighbor, along with her friends, took Linda under their wing and taught her the art of quilting. Their pupil advanced quickly, and when it was time for the club to submit their entries into the Missouri Bicentennial Quilt contest, her quilt block won. Her fleur de lis design representing the French heritage of Ste. Genevieve is now and forever a part of Missouri's history. (Read more about the Missouri Bicentennial Quilt here)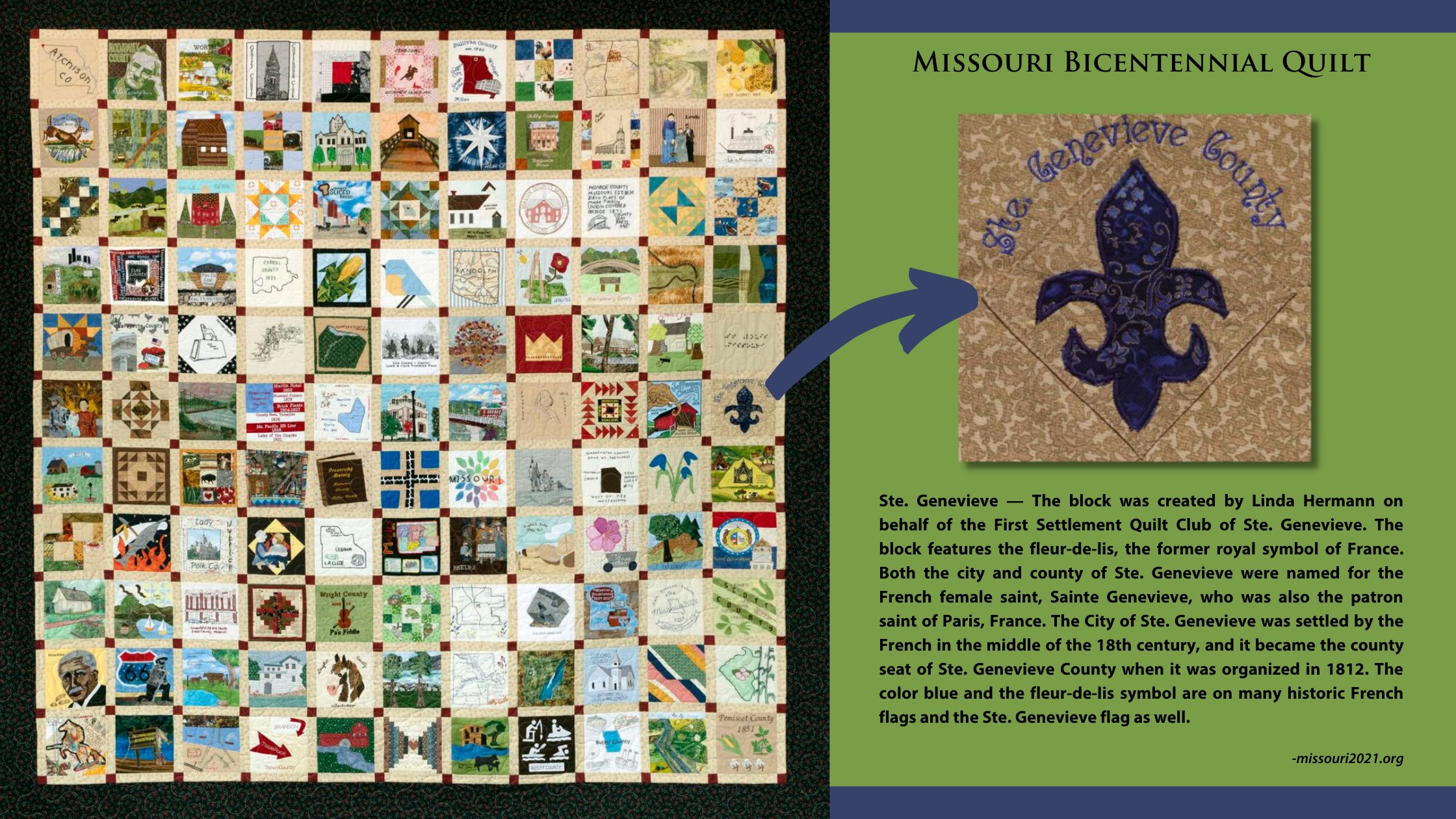 Linda does miss her husband who passed away three years ago, but she remains quite positive and insists she has led a wonderful life. By the sound of it, I believe her! Thank you, Linda Hermann, for adding your "fleur" to women's history here in Missouri, and thank you for being our Retiree Spotlight.