Every day,  local government workers serve tirelessly to make our communities great places to live.  They keep our lights on, parks clean, streets safe, neighbors healthy, cities vibrant, and so much more.  Missouri LAGERS knows that while these men and women don't wear capes, they are the true heroes among us.  We celebrate all local government heroes and are proud to share the portraits of our 2022 Local Government Hero Award nominees.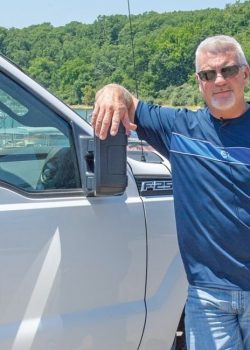 Glenn Balliew  **Finalist**
Director of Public Works & Kirksville Regional Airport, City of Kirksville
Whether he's working to attract more commercial business by enhancing services at the municipal airport, or advocating to build a city-owned asphalt plant to increase efficiency in road city repairs, Glenn's nominators say there is nothing Glenn won't do to make Kirksville a better place for its citizens. Above all else, those who work with Glenn admire his leadership and ability to build everyone he works with up. His nominator adds, "Glenn will be the very first person to take a compliment or accolade he receives and pass them on to his employees.  He knows it takes all of us, every single one of us, to make things run.  He places his trust in not only his supervisors, but in all of the employees. "
Glenn doesn't see himself as a hero and is quick to say that while he loves making his city better, he couldn't do it without his devoted team. "Everything I do in this job has to be for the betterment of the community, because I am spending their money. I am dedicated in making Kirksville a better place to live. I love a challenge. I enjoy putting my staff in a room and figuring out solutions to complex problems."
Glenn's advice for others, "Believe in what you are doing, believe in your staff, believe in your community, and the results will speak for themselves. "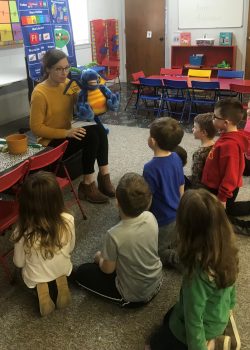 Jayne White **Finalist**
Public Health Nurse Manager, Andrew County Health Dept.
Jayne's mantra is, "what is best for public health." Her nominator says that no matter the challenge, Jayne's unrelenting commitment to doing what is best for
public health in her community has brought great growth and innovation to the department. Whether it's bringing their antiquated filing system into the 21st century or volunteering to fill in as an emergency planner during a pandemic, Jayne is the first to raise her hand to help out the greater good – all on top of her full-time duties as a nurse. She describes herself as passionate about her work and notes her particular love of building grassroots coalitions within her community.
Jayne adds, "the day I started at the Andrew County Health Department as a Public Health Nurse it quickly became my passion to improve the lives of others in this community.  One of the biggest accomplishments was the development of a grassroots coalition, now known as the Andrew County Health and Safety Coalition.  Coalition development allowed us to bring toolkits, stakeholders, and plans to address Substance Abuse/Prevention and Mental Health in our community.  It is truly an honor to be able to come to work and know that the work you are doing is not only making a difference for your family, but for the entire community and all 17,000 residents."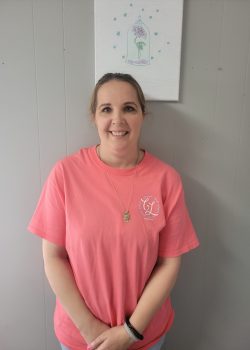 Laranda Stanley **Finalist**
Transit Director, City of Bloomfield
When you step onto public transit in the City of Bloomfield, you become one of Laranda Stanley's "people." Above being the city's transit director, Laranda is well known in her community for the relationships she builds. When an elderly rider needs help with their groceries, Laranda is there. If a regular hasn't been on the bus for a few day, Laranda checks in on them. And for bus rides home from school, Laranda is sure to have a game or contest up her sleeve. Her nominator says that while city transit is just a small piece of the city's services, Laranda makes sure it shines bright!
When talking about her work, Laranda says, "I make sure people get to where they need to go safely and efficiently. I love having human communication with all ages. Getting to hear their stories make my day brighter. I hope to keep fulfilling the needs of the community."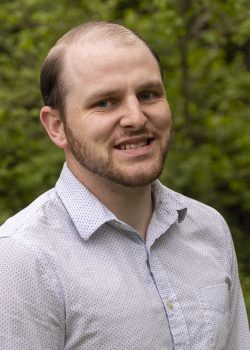 Daniel Barnett
City Clerk/PIO, City of Harrisonville
In his role as City Clerk/PIO for the City of Harrisonville, Daniel serves the citizens as the liaison between the Board of Aldermen, City staff and the public. He oversees all City communications and PR efforts with members of the public, and must engage, listen, and do everything within his power to ensure his service makes a difference for the citizens of Harrisonville.  Daniel's nominator notes "he goes above and beyond whether he is on the clock or not he is always putting out updates to the community so that everyone in the community is notified as soon as possible. He is always one of the first to volunteer for brush clean up or trash clean up (this is typically done by public works employees). All around he values his coworkers whether they are in his department or not."
Of his work, Daniel shares, "I love the opportunity to serve in the community that I grew up in. My family has lived in Harrisonville, or the surrounding area, for over 100 years; and in doing so has been blessed. I love that I get to now give back to the community that has given my family so much; through improving citizen engagement tools, facilitating emergency severe-weather shelters, working diligently as a community partner for the betterment of the Harrisonville School District, working with local students and community leaders to promote traffic safety throughout Harrisonville and assisting behind the scenes on major public infrastructure improvement projects. Harrisonville is my hometown and I love the opportunity to give back and to make the community even better for the next generation."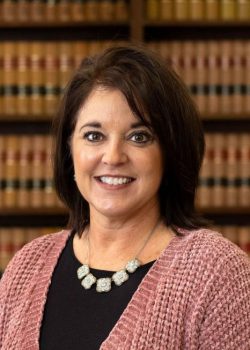 Tonyi Deffendall
County Clerk, Butler County
As a 32 year employees of Butler County, Tonyi knows a thing or two about public service.  Tonyi's nominator note, "she has excelled at being a true genuine public servant by working with the public entities as their local election authority, and her dedication and communication skills have been a true asset for Butler County.   She has been involved in numerous community projects and served as a member on several committees with the Missouri Association of County Clerk's. "
And while Tonyi's commitment to service and relentless efforts to keep the county financially sound are heroic in and of itself, her qualities as a coworker are even more so what make her a hero. Tonyi coworkers add, "she is an amazing co-worker, boss and especially a friend."  Tonyi's example as a role model in county government are truly what make her a hero.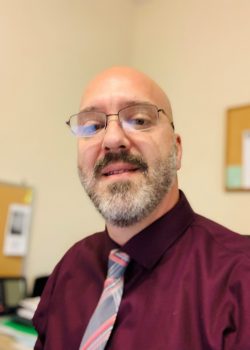 Jeff Wynn
Assistant Chief of Police, City of DeSoto
Although Jeff's job duties as Assistant Chief of Police include overseeing day to day operations of the De Soto Police Department such as Road Patrol, Jail Management, Detective Bureau, Dispatch Communications, Police Records, Code Enforcement/Animal Control, and City Kennel, you will often find Jeff taking on so much more.  Jeff notes he is particularly passionate about mental health in law enforcement, sharing, "I am in the planning stages of a county-wide law enforcement peer counseling group, where all members, from varying agencies, receive the same training and learn each others' personal story. Knowing the other members of the group will help establish which group member could conduct a "ride along" with an officer recognized as needing assistance, regardless of which agency they are from in the county.
Jeff also recently led a course call REBOOT First Responders. REBOOT first responders is a faith-based, peer-led course that helps first responders and their families heal from critical incident stress and trauma.  He notes, "I'm not a hero, I just an empathetic and compassionate person who has noticed the law enforcement profession has a negative impact on its officers. When dealing with negativity on a consistent basis, it only makes sense there will be a negative impact in that person's life. If we recognize we are all human; we all need assistance from time to time; and it is normal to not feel normal, maybe we can make it normal to reach out to one another.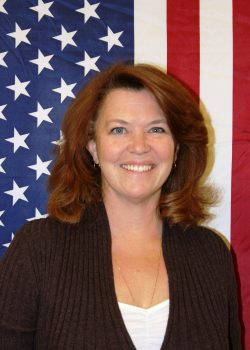 Susan Cacioppo
Administrative Assistant, City of Brentwood
In her two decades of service to the city, Susan has worn just about every hat possible.  Working for almost every department at the city, Susan current serves as an administrative assistant.  Her nominator shares, Susan is always the first one to arrive each day, and never shies away from taking on new tasks. "Susan always has a smile on her face and a kind word to say and is ALWAYS there to lend a helping hand."
Susan shares, "I love helping people and providing exceptional customer service.  You never know when a single, random act of kindness will repay you 100 fold. It is so gratifying to see people we have helped come to the department and thank us for helping and caring. We are there for them when they are at the greatest time of need.   The label of hero is not taken lightly and although I do not consider myself one, I am fortunate to work amongst some of the best people who are heroes to everyone in our community."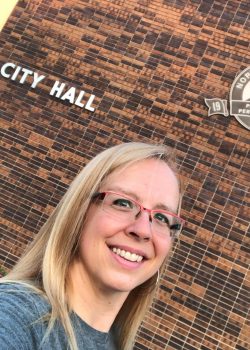 Kim Nakahodo
Deputy City Administrator, City of North Kansas City
Kim' nominator says that when she thinks of a hero, she doesn't envision some Marvel character, she thinks of Kim Nakahodo.  When the City of North Kansas City's Administrator announced his retirement, Kim willing took on those duties on top of her normal duties and responsibilities as Deputy Administrator and PIO. "Kim flawlessly stepped up to the plate and began overseeing policy development, staffing and finance for North Kansas City. She even made the tough decision to pause her pursuit of a Master of Public Administration degree from The Kansas University to focus on her commitment to the North Kansas City community."
Above all else, Kim's nominator share that, "Kim finds the time to support and mentor her co-workers. She recognizes the ever changing needs of the workforce of today and that of the future. She recently worked with elected officials to change policy and offer paid parental leave. Kim takes the time to listen to her employees and finds ways to implement change to make North Kansas City an inclusive and equitable workplace. Her unconventional approach to local government leadership shines through her creativity, humility, and overall dedication to those she serves.
Kim jokes here primary job is 'other duties as assigned,' adding, "public service is multifaceted and challenging, but it also offers you the unique opportunity to profoundly impact your community.  So often, people look at an issue in a community and say, "someone should do something about that." Well, public service allows you to "do something about that!"  During my career, I have been lucky enough to help create unique projects that have, hopefully, made a lasting difference in the lives of those we serve. "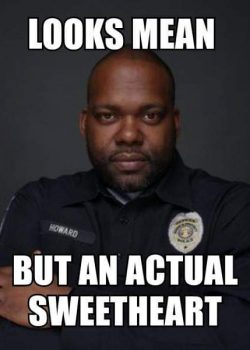 Robert Howard
Police Officer, City of Northwoods
As a police officer for the City of Northwoods, Officer Howard sends his time keeping his community safe and creating community.  Not only has Robert received four live saving awards, he has become a hero in his community through his outreach.  Of note, Office Howard is active on social media where he shares motivational quotes, and other messages to build community trust and support.
Robert adds, "Being able to be the person they call on when they are in need or when they are frightened and need some one to come and take away the bad guy. The most important is having the ability of being there when the kids eyes glow when they see the Police and showing them how to interact with the Police and not be scared of the police. I wish that all Police Officers could be everyone's Hero like it was when I was a child. That's why I am willing to dedicate my Life to Bridging the Gap Between the Community and Law Enforcement."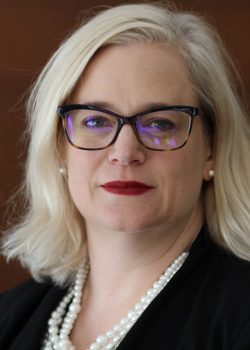 Rebecca Rosslet
Public Health Planning Supervisor, City of Columbia
Rebecca Roesslet has worked in the health field since 1995 in various capacities from a social services worker to now a supervisor overseeing epidemiology. In her 25 years, Rebecca has dedicated her career to the health and well-being of residents in Boone County and the State of Missouri.  Throughout her tenure in public health, Rebecca's nominator points out, "she has brought innovative change to the public health field and local government and has positively impacted the lives of vulnerable populations.  Her impact is as small as connecting a client with services to as big as influencing change in public health priorities and policies."
Of her nomination, Rebecca notes, "I am the proud daughter of two retired State Employees and it is an honor to lead an incredible team of Senior Planners as well as oversee our departments COVID-19 case investigation team. I love this community and I feel lucky to spend my career helping to make it healthy and safe."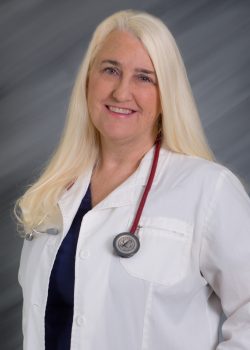 Marie Lasater
Texas County Coroner
As coroner for the largest geographical county in the state, Marie is responsible for responding to all suspicious death with a thorough investigation.  Aside from her duties as coroner, Maire's nominator notes that she is well known for going out of her way to help the families she works with, no matter the time of day.
Marie adds, "as a Registered Nurse for 43 years, I try to approach every case with a healing touch. I'm always available to families, and take all time needed to answer their questions and concerns. I have a Post-Mortem Pet Placement project, and I have successfully found homes for pets that have lost their owners and have nowhere to go. Recently I had an abandoned decedent, and was able to find out that he was likely a veteran. I followed through and verified his veteran status and arranged for his burial with honors in the Military Cemetery at Fort Leonard Wood, a case I am the most proud of."
Maire ability to show care, concern, and support to the families in her community during difficult times is what makes her a hero to many.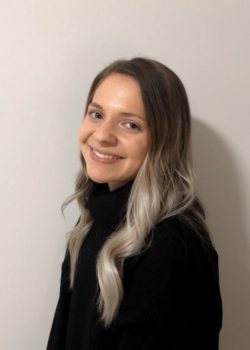 Payge Parks
Customer Service Representative, City of Columbia
It's not always easy to serve on the front lines to city government, but Payge Parks does it with a smile and commitment to make the citizens of Columbia's experience a positive one. Payge's nominator notes that she can often be found going above and beyond to support the public and city staff.
Of her work, Payge notes, "Understanding that residents only call when they have exhausted other options and need advice or immediate assistance from the City offices, I knew there was a need to create a space where they felt validated. I have spent much of my time guiding people through different processes and being a listening ear. Each day brings a new challenge, which creates another opportunity to serve someone."
Payge adds, "They say "it takes a village" and I believe that. The good always outweighs the hard, and pouring kindness and hope into people is important to me. Nobody wants to call their local government with issues, but my hope is that afterwards, they are glad they did."
Lesley Kearnes
Administrative Health Technician, City of St. Joseph
Lesley's nominators say that while Administrative Technicians may not be the first job you think of at a health department, they are the ones working behind the scene to ensure everything is taken care of.  And when it comes to Lesley, her coworkers say they couldn't do their jobs without her!  They note her willingness to always stop whatever she is doing to take time to help and support the department staff around her as one of her most notable qualities…and one that exemplifies the heart of Public Health.
While Lesley says of her nomination, "I do not consider myself a hero. I just like kids and  to make work fun," she no doubt makes an impact in her community.  She shares one example of her efforts to ease anxiety for children coming to the clinic for vaccinations. "No one likes shots-especially kiddos. Several years ago, I started decorating the waiting area in kid-friendly themes. Everything is home made to save money, and it was a big hit."  She adds, "I love working in the clinic and interacting with people."
We know our heroes are busy serving their communities, and want to recognize our other nominees who accepted their nominations, but were unable to submit a picture and quote.
Jeff Dominquez, Police Chief – City of Riverview