Every day,  local government workers serve tirelessly to make our communities great places to live.  They keep our lights on, parks clean, streets safe, neighbors healthy, cities vibrant, and so much more.  Missouri LAGERS knows that while these men and women don't wear capes, they are the true heroes among us.  We celebrate all local government heroes and are proud to share the portraits of our 2021 Local Government Hero Award nominees.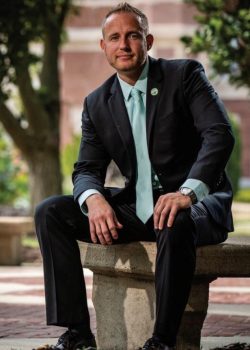 Greg McDanel
Greg is the city manager for the City of Maryville.  Greg is responsible for managing the day-to-day operations of the city while also implementing the city council's legislative and policy decisions.  The city currently has an 80 full-time and 217 part-time employee workforce who are guided by an 8-member management team.
Greg was nominated for his strategic and forward-thinking management style.  As a testament to his leadership, his nomination noted the numerous surrounding local government agencies who relied on the city's guidance and support during the COVID-19 pandemic response.  His coworkers also noted his constant dedication to the community and his commitment to making the city of Maryville an amazing place to live as some of his most heroic qualities!
Greg tells us that he enjoys the positive impact he has on his community in his current role. And while he notes that city management is challenging, each day is unique and presents him with opportunities to better the community through public service.  Some of Greg's accomplishments include work on the approval of six (6) separate ballot initiatives, designing and funding of the South Main Corridor Improvement Project, the revitalization of the 4th Street Corridor with Northwest Missouri State University, countywide consolidation of 9-1-1 dispatch, construction of the Event Center at Mozingo Lake Recreation Park, construction of a modern Public Safety Facility, various economic development projects including the voluntary annexation and multiple expansions of Maryville's largest employer, and providing assistance to elected officials and staff during the recent pandemic.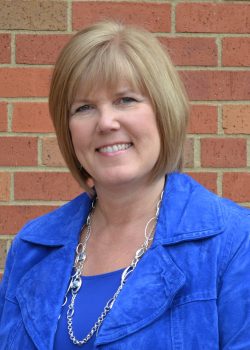 Robyn Kaufman
*Finalist
Robyn is the Executive Director of Boone County Family Resources.  As the director, Robyn leads the organization which serves about 1900 children and adults with developmental disabilities annually with about 130 employees and an annual budget of about $12 million.  She works with BCFR leadership team to optimize financial operations, establish performance goals, maintain positive relationships with stakeholders and ensure our mission is fulfilled through programs, strategic planning and community outreach.
Robyn's nominators describe her as a visionary and advocate for sustaining and expanding supports available to individuals and their families over her nearly four decades in public service.  She is described as someone who constantly inspires and always demonstrates grace, kindness, and humor. Her desire to always be giving back to the community is something many who know Robyn note as one of her most heroic qualities.
Robyn tells LAGERS there are so many things she loves about her work.  She particularly notes the amazing strides she has been able to help facilitate within her community regarding increased employment opportunities, expansion of affordable independent housing, and innovation in Diversity, Equality, and Inclusion initiatives for people with development disabilities or other special needs within her service area.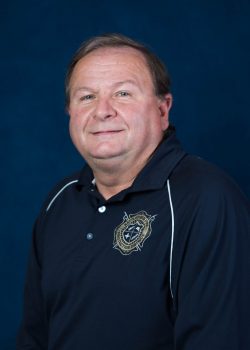 Dan Burns
*2021 Winner

As the mechanic for Battlefield Fire Protection District, Dan jokes his job duties are too varied to include everything he does day to day.  While Dan's primary duties focus on fire apparatus maintenance and repair, he is a true jack of all trades and helps the district with anything and everything that requires service and maintenance including plumbing, electrical, and communications systems at all District stations and properties.
Dan's nominators tell LAGERS that while Dan may not be a firefighter, he is one of the most critical members of their team, and there is nothing Dan can't or won't do in service to the District and members of the community.  Dan's focus on doing things right the first time and figuring it out for himself instead of outsourcing the work have saved the district untold resources that have been able to be used instead for services for the community. Of all his admirable qualities, his coworkers note that his willingness to help beyond the scope of his job and at any hour of the day as one of his most heroic traits.
Dan tells LAGERS that he loves being able to solve problems and make sure things are fixed right the first time. He notes he has particularly enjoyed being  tasked with designing and building equipment for District personnel to use on emergency calls, and appreciates the opportunity to assist their responders in this way. Dan also notes that he loves the interaction he gets to have with the firefighters and the public saying, "The fire crews take care of the community and I like to think I take care of the crews. My job is never boring."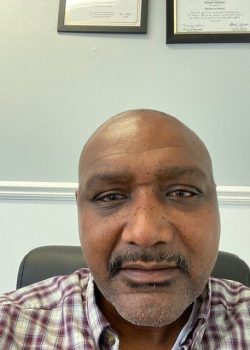 Sam Thomas
Sam has dedicated almost three decades to the service of the city of Columbia most recently serving as the Public Works Street Superintendent.  In his role, Sam is responsible for signage, snow removal operations, street and curb repair, traffic signal maintenance, asphalt overlay, concrete street repairs, right of way mowing, right of way tree maintenance, among many other tasks.
Sam's nominator says he is an invaluable member of the community, particularly noting his vast knowledge of the city's infrastructure and compassion for the job he does and the members of the community which are abundantly apparent each time he hits the road.  Sam never hesitates to stop what he is doing to help a coworker or a community member in need whether it's building confidence among his staff or helping a stranded motorist in inclement weather, Sam's compassion is nothing short of heroic.
Sam tells LAGERS that one of the many things he loves about his job is being able to allow his staff the opportunity to grow and become better employees and citizens with the community.  He says, "I have achieved this by working with our local career development company and have brought in employees that needed an opportunity or sometimes a second chance. I feel that many of the employees that have been hired through this company have changed their lives significantly, which is great for them, their families and the community as a whole."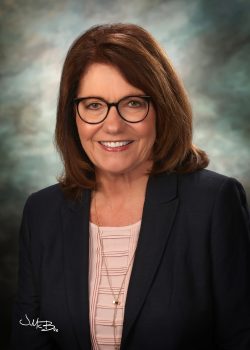 Sherry Weldon
Sherry is the Administrator and a registered nurse with the Livingston County Health Center.  In addition to the daily work she does on behalf of the health department, Sherry and her team had to take on the additional task of managing a pandemic response over the past year.  This includes contact tracing all positive cases and their contacts, providing education and awareness to the public, initiating a mask mandate for Livingston County along with the county and city officials, and most recently providing COVID vaccines for all residents in Livingston plus coordinating the delivery of over 1100 doses to other Missouri residents.
Sherry's nominator tells LAGERS that she has worked tirelessly for her community over the past year throughout the daunting task of being a public health administrator during a pandemic.  In particular, her coworkers note her willingness to assume sometimes unpopular roles for the sake of ensuring her community's health and wellness all while prioritizing the needs of her staff over her own is the true definition of hero.
Sherry tells LAGERS the most important objective in public health is protect, prevent and provide a healthy living environment for all Livingston County residents.  She loves being able to assist people to improve not only their health but also their lives in general. She in particular notes the joy she has felt working alongside the many people over the years that have the same mission and passion as her.  She says, "this last year has made me feel that what we do here is important and (mostly) appreciated.  The staff here is such an outstanding group of health professionals that I truly feel so fortunate to have had them by my side through this pandemic."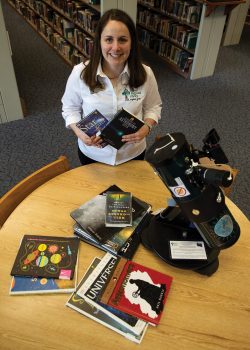 Megan Mauer
Megan is the Assistant Director at Scenic Regional Library, which serves Franklin, Gasconade, Warren, and a small section of Crawford county, with branches in nine locations. As assistant director, she works to provide support to the staff in every branch including meeting with staff, working directly with branch managers, planning and implementing programs, services, and resources that are provided to the public.
Megan's coworkers have watched her go above and beyond to help navigate the library through the pandemic.  They specifically note her incredible work ethic and calming presence as the mark of a true local government hero.  Her innovative approach has helped ensure library services continue to the community with new initiatives such as the implementation of new virtual programming.
Megan tells us that she loves being able to help people- that's what drew her to a career in librarianship. She says, "as a public servant, you do not always get to experience what a difference your service makes, but when that does happen it is impactful. This can be something as simple as being able to put a book in the hand of an excited reader, to learning that because of internet access at the library a patron was able to get a job and no longer identifies as homeless."  Megan notes one of her favorite projects she has worked on was when the library was awarded a grant through the National Endowment for the Arts to host The Big Read; a program in which everyone in the community reads the same book, gathers to discuss, and enjoy additional programs related to the themes in the book. She notes that it was exciting to not only be able to bring a national program to our service area, but enjoy the success throughout the community as well.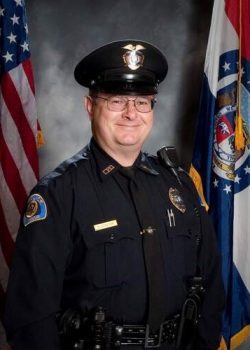 Kendle Blackburn
Kendle proudly served his community of Lebanon for over 16 years as a police officer until his watch ended following a long, hard battle with COVID-19. In this capacity as an officer of the Lebanon police force, he served on the department honor guard, volunteered for many special assignments, took on additional departmental duties, and was instrumental in the community's drug take back program.  Kendle was an active patrol officer and was well known throughout the city for his welcoming smile and the enthusiastic waves he would give to every citizen he passed.  He was also known for the positive way he treated every citizen.  While Kendle was kindhearted and always willing to lend a hand, he also was always ready and willing to take action against any evil that came his way.
Kendle's nominator also shares that in addition to his many law enforcement duties, he somehow found time to further serve the community as a hospital security officer, funeral home assistant, and movie theater worker.  His coworkers note he was the perfect example of what community policing is all about, and was often recognized as "the friendly Lebanon Police Officer."
LAGERS is heartbroken that Kendle is not here today to share more about why he loved serving his community, but we do know that in the face of the COVID-19 pandemic, when many were able to safely shelter in place, Kendle never stopped serving his community until the very end.  He made the ultimate sacrifice and will forever be a hero in our hearts.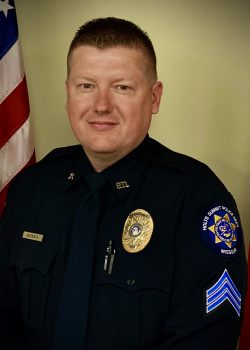 Brandon Ruediger
Brandon is a Patrol Division Supervisor as well as the Emergency Management Director for the city of Holts Summit.  Although Brandon is relatively new to the Holts Summit police force, he brings almost two decades of police experience to the department. Brandon tells LAGERS he thinks of himself as less of a supervisor and more of a mentor, noting his department is very young and he loves being able to guide and assist the next generation of officers every day.
Brandon joined the department during a stressful period with high turnover and his coworkers point to his positive impact on department morale as one of his most heroic contributions. His hard work and willingness to give long, thankless hours, even off the clock, have quickly earned Brandon the trust and respect of his comrades.
Brandon views part of his role as creating a fun and low-stress environment for his colleagues noting, "Police officers have to go into stressful situations all the time.  The last thing I want is for officers to be stressed in what should not be a stressful environment."   To accomplish this Brandon has worked to streamline his department's processes and bring new resources through grants and new community partnerships.  At the end of the day, Brandon says what he loves most of all about his work are the people.  He loves finding new ways to collaborate with his team and within his community to make Holts Summit a great place to live.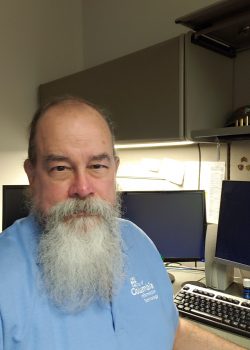 Skip Jenkins
Skip has served his community for over forty years starting his career as a police officer with the City of Columbia working in narcotics, patrol, traffic planning, research, SWAT, and computer operations.  After 25 years of service with the CPD, he transitioned to a new civilian career in IT and has worked for the past 18 years as the department's System Administrator.  In his current role, Skip supports the city's public safety efforts by managing multiple systems including mobile data terminals in police cars, digital fingerprinting and mugshots, access control systems, building camera system, and more.
Skip's coworkers note his extensive knowledge from his police service makes him an invaluable part of the support system for the city's public safety officers. They also note his 24/7 365 day a year commitment to always being available to the operation as nothing short of heroic.  Skip matter of factly states, "I believe the support to an officer in the middle of their shift at 3 am should match what a member of the Command Staff gets at 3 pm."
Over the years, Skip has helped bring the technology of the CPD into the future by implementing numerous pilot programs that enhance information sharing among law enforcement.  For example, he helped participate in the pilot program in the state placing fingerprint readers in the cars which enable officers to check for an individual's fingerprints on file with the Missouri State Highway Patrol in about 15 seconds.  For Skip, bringing his team's technological capabilities into the 21st century isn't just for show.  He tells LAGERS, "My goal has been that none of this should be technology for technology's sake but to be functional tools for those that have taken my place serving the citizens of Columbia, MO, in the best way possible! "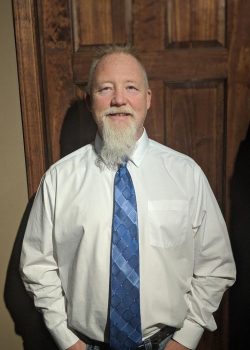 Jason Smith
Jason is the director for the Community Ambulance District of Daviess County.  As part of his daily duties, Jason is responsible for scheduling, payroll, writing policies and clinical practice guidelines, and communicating with all surrounding fire departments and first responder agencies. Additionally, Jason serves as a full time working paramedic, working the ambulance around thirty 12-hour shifts each month providing Advanced Life Support care to patients in need.
Jason's nominator not only talks of his professionalism and incredible skill as a paramedic, but also points out Jason's devotion to his community including his work as a Critical Care Flight medic for Life Flight Eagle and as the Daviess County Coroner. Those who know Jason say, "No matter whether he's on the clock or not, you can always count on Jason to show up right when you need him!"
For Jason, he tells us he loves being able to serve his community in so many capacities. As an ambulance director, he enjoys the responsibility of ensuring his district is equipped with the most up to date equipment to provide the best patient care possible, as well as ensuring his staff is as knowledgeable as possible and can equally provide exceptional patient care. As a practicing paramedic, he loves the interactions with the patients and with the communities in which he serves. Jason concludes by saying, "There is nothing more fulfilling than taking [to] a person on their worst day and being able to provide the best patient care possible and give the patient the compassion and respect that they deserve."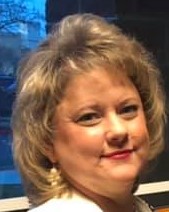 Missy Wilson
Missy Wilson is the Assistant City Administrator and Economic Development Administrator for the city of Raytown.  In her role, Missy provides support services to the City Administrator, Mayor, Board of Aldermen and various city boards and commissions as well as taking on many special projects and tasks that support the daily operations of various city departments. She is also the point of contact for the business community and economic development projects and works to build relationships between the municipal government and her community.
Missy's coworkers point to her incredible ability to wear many hats for the city all while navigating new challenges with ease.  Her ability to understand different perspectives, communicate effectively, and bring a team together are some of Missy's most heroic qualities, ones that her nominators note not only benefit the city, but the residents of Raytown.
For Missy, she sees it as a team effort, and in a show of great leadership says, "I am only able to make a difference in Raytown because of the support of the Board of Aldermen, the City Administrator and a great team of City Hall employees."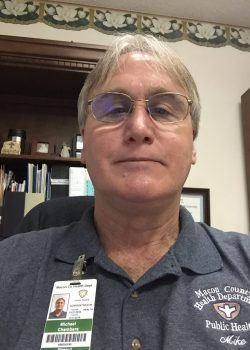 Mike Chambers
*Finalist
Mike has served as the Administrator for the Macon County Health Department for the past five years.  In a normal year, Mike would be focusing on daily operations, human resources, finances, and strategic planning in his role.  For Mike, however, shortly after arriving at Macon County Health, he was faced with one of the greatest challenges of his long career in public health.
Mike's nominator points out that while Mike's calming, level leadership during the COVID-19 pandemic was heroic in and of itself, it was actually the work Mike performed well in advance of 2019 that saw Macon County through their public health crisis.  His coworkers and board chair note his keen ability to look into the future and to strategically plan are without a doubt part of what make Mike a hero to his community.
Mike tells LAGERS that when he first stepped into his role, he spent a great deal of time working on community outreach and building trust and partnerships within his entire service area.  He notes many people did not even know what or who the the Health Department was.  As it turns out, those community partnerships proved critical once the pandemic hit, and enabled Mike and his team to respond swiftly and effectively.  Mike says, "We have always practiced disease outbreak response but never on a scale where we lived it each day of our lives, seven days a week.  A lot of effort went into expanding our capacity to respond while keeping an eye to future community economic recovery and long term financial stability. It was amazing to see coworkers step up into roles that no amount of training could have prepared them for."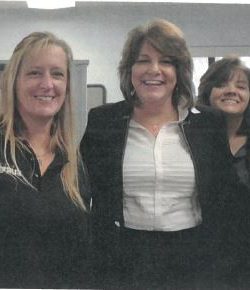 Barbara Flint
Barbara is the Finance Director for the city of Eureka.  In her role, Barbara says she loves the challenges that each day brings.  Her role includes many complex supervisory, administrative and technical accounting and finance functions in maintaining the fiscal records for the City. She also prepares and monitors the Operating and Capital Improvement Budget, financial reports, participates in the yearly audit, and manages the City's investment program.  Following the unexpected death of the city's Clerk, Barbara was also able to step up and take on additional roles managing all payroll functions and other duties of the clerk.
Barbara's coworkers describe her as someone who is always willing to jump in and help, and is not afraid to put in long hours.  Above all, she is described a person of great integrity who is an amazing, patient teacher with broad knowledge of the city's operations.  While Barbara's nominator says her leadership makes her a hero among city staff, her ability to keep city operations running seamlessly makes her a hero to the community of Eureka.
Barbara tells LAGERS that she is constantly looking for ways to be even better at what she does noting her goals to earn the GFOA outstanding budget award, and improve the asset management system for the city.  She wants these improvements to be transformative for the city and says, "I try to give 100% to the City and take my responsibilities as Finance Director very seriously. I try to make every decision one that is thought out and I always ask myself what would I do if this was my own money?

Erika Coffman
Erika is the Parks and Recreation Manager for the city of Columbia.  As the Recreation Services Manager, Erika is responsible for providing recreational opportunities, such as golf, swimming, softball, and festivals, for the citizens of Columbia and Boone County.  In addition to offering programs/special events, she also helps manage facilities that are open 52 weeks out of the year as well as a budget that generates over $4.5 million dollars annually.
In a normal year, Erika oversees hundreds of staff and programs for the community, but when COVID-19 hit, Erika was not about to let it slow her down.  Her nominator says that her ability to change and adapt so that parks and recreation services could continue were nothing short of heroic. For example, she helped create take home craft boxes and subscription kits to help counteract boredom at home. Additionally, in an effort to help struggling local vendors, she helped develop "Food Trucks in the Parks" events and adapted the annual "Movies in the Park" events to "Drive-In" movies.  While it would have been easier to cancel events or make everything virtual, Erika recognized the value of the services she provides to the community.  She and her team met with local health officials to create safe guidelines so that summer camps, trail runs, and cross-country meets could be held even under strict local health ordinances. There was even a Fourth of July fireworks event where many people could watch the fireworks from their homes or streets, without unsafely congregating in one location, her nominator adds.  The normalcy that she was able to bring to the community during such trying times highlights all the ways Erika is a hero to the people in her community.
Erika tells LAGERS she loves being able to provide quality services to the people she serves.  "All of these projects have positively impacted the users, as well as the community. It's so rewarding."
We know our heroes are busy serving their communities, and want to recognize our other nominees who accepted their nominations, but were unable to submit a picture and quote.
Doug Dougan – EMT for Taney County Ambulance District
Kristy Apprill – Auditor for Jefferson County
Matt Hopper – Electric Superintendent for Chillicothe Municipal Utilities
Robert Donelson– Chief of Police for city of Marceline
Ed Garrison – Deputy with Buchanan County Sheriff