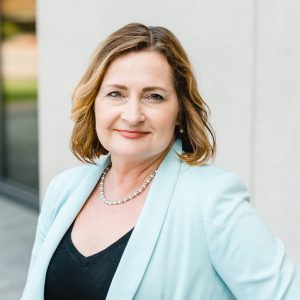 Pam Hopkins serves as Compliance Officer/Internal Auditor for Missouri LAGERS. Pam started with LAGERS in 2000 as Assistant Executive Secretary/Operations and assumed the newly created role of Compliance Officer/Internal Auditor in 2010. Prior to working for LAGERS, Pam was employed as a Performance Auditor with the State of Missouri Legislative Research Committee Oversight Division and previously as a Senior Auditor with Williams-Keepers, LLC.
Pam is a licensed Certified Public Accountant in the State of Missouri and a Certified Internal Auditor, and is a member of the Association of Public Pension Fund Auditors, the Institute of Internal Auditors, the American Institute of Certified Public Accountants, the Missouri Society of Certified Public Accountants, and the Association of Government Accountants.
Pam has a Bachelor of Arts degree in Accounting from William Woods College. In addition, she has attained the Certification in Risk Management Assurance from the Institute of Internal Auditors, Retirement Plan Administrator certification from the Wharton School of Business, University of Pennsylvania, and is a Certified Government Finance Manager.