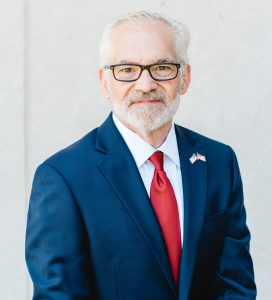 Brian has been the Chief Investment Officer of Missouri LAGERS since April of 2005. His fiduciary responsibilities include managing LAGERS' investment portfolio and serving as the investment advisor to the LAGERS' Board of Trustees.
Under his leadership the LAGERS investment portfolio has produced a return of 9.97% net of fees for the last ten years ending June 30, 2021, exceeding the assumed rate of return of 7.0%. Over this time frame, the portfolio has also outperformed LAGERS' Policy Benchmark by 2.23%. Prior to his CIO position, Brian held various positions across the investment industry including Senior Research Manager for the South Carolina Retirement Systems and a Senior Technology Analyst for the Russell Investment Group. Brian currently serves on several advisory boards for numerous US and global investment funds.
Brian has a Bachelor of Science in Mathematics from Marian University and a Master of Business Administration from Butler University. He earned the Chartered Financial Analyst (CFA) designation in 1999 and the Chartered Alternative Investment Analyst designation in 2010.