DEADLINE for nominations has been extended
to March 15, 2021!
Nominate your favorite LAGERS member for the 2021 Local Government Hero Award!
Do you know a Hero? Missouri LAGERS is now taking nominations for the 2021 Local Government Hero Award.
LAGERS believes the power of local government service is something to celebrate.
Our Missouri communities are full of highly skilled LAGERS members – local government workers that dedicate a career, sometimes lasting an entire lifetime of work, to service. The LAGERS Local Government Hero Award is a way for us to recognize those who are committed to the call of public service.
This award is presented to a LAGERS member who makes a difference in their community day in and day out. The winner is chosen based on LAGERS' values of Dedication, Respect, Teamwork, Integrity, Excellence, Communication and Accountability.
Be sure to check out our nomination guidelines for more information.
Nominate your hero today!



Thank you to everyone who nominated a HERO for the 2020 LAGERS Local Government Hero Award. The 2020 finalists were honored at the LAGERS Annual Meeting held October 29-30th at the Lake of the Ozarks' Margaritaville Lake Resort. An awards ceremony luncheon was held on October 30th where the winner was announced by last year's winner Brent Mullin, Sikeston Department of Public Safety; and all the finalists were recognized.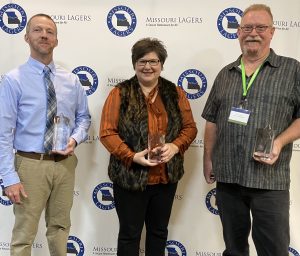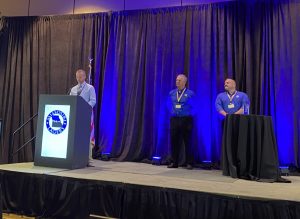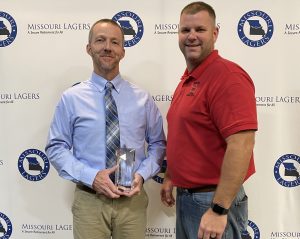 Officer Donathan was given a $1,000 donation to his favorite charity from our generous sponsors at GRS Consulting. Officer Donathan chose the Branson S.T.E.P. (Summer Teen Engagement Program) as his charity of choice.
Watch the 2020 Local Government Hero Videos: